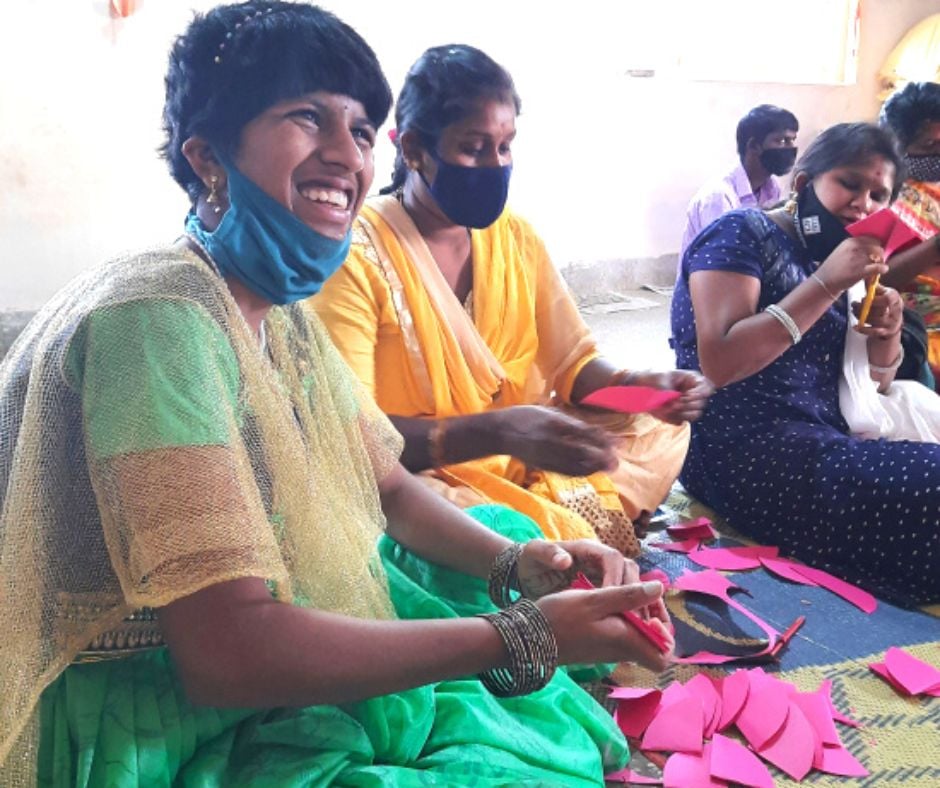 Corporate Gifting:
Directly

Impact PwDs
Our partner NGOs work at the grassroots level to train PwDs with skill sets that help them earn sustainable incomes. 1000+ PwDs have already benefited.

By selecting from our wide assortment of corporate gifts and experiences, you promote sustainable livelihoods for people with disabilities.
Corporate Gift Options for Events & Milestones
Check out our unique gifting options that celebrate the joy of soulful giving, in the Atypical way.
Wide variety of products curated from partner NGOs working with PwDs
Caters to all types of budgets
Customisable as per your brand label & colours
Atypical's exclusive and unique products developed by our in-house team with collaboration with Artisans with Disabilities
Complimentary Curation services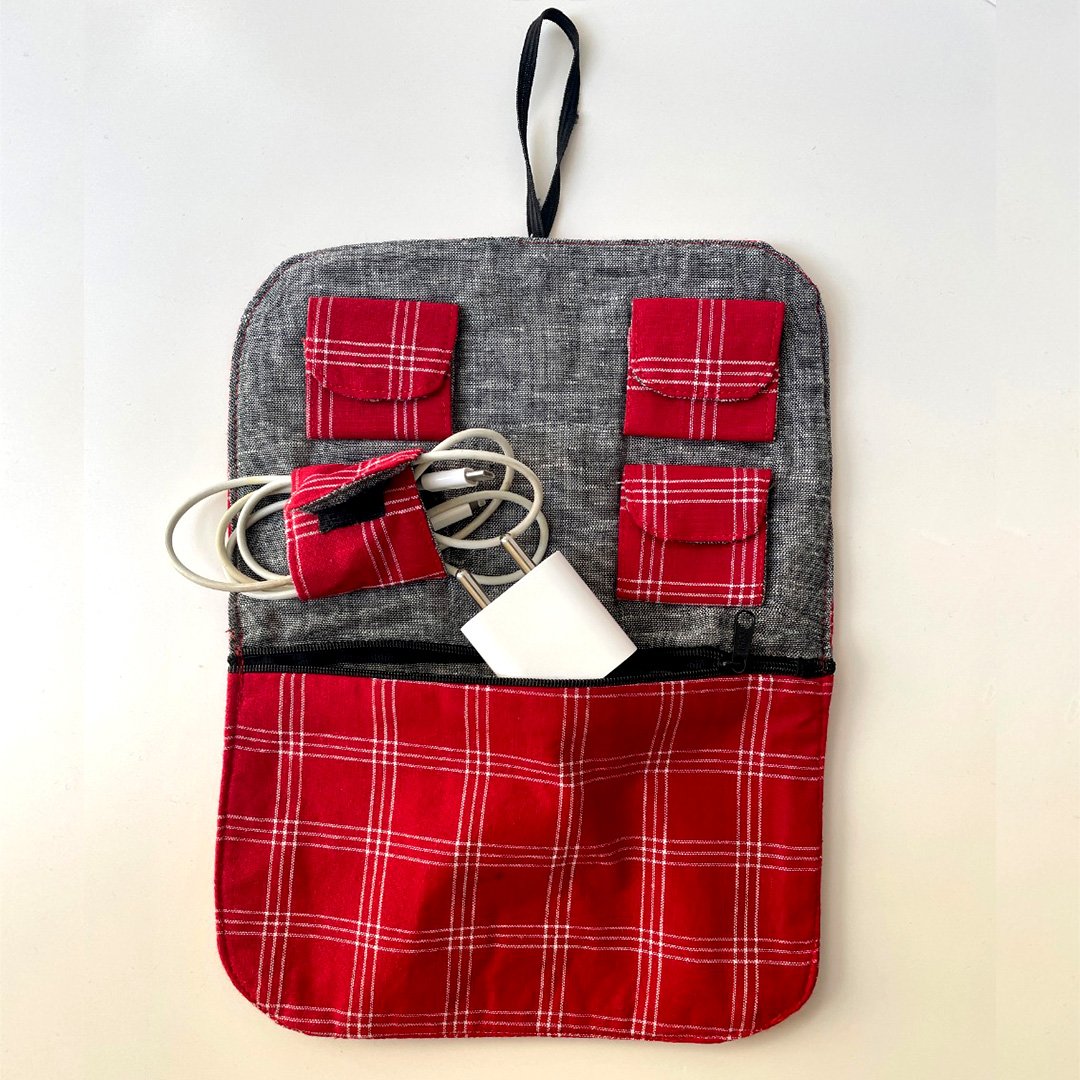 Hand Tailored Cord Organizer
Hand tailored by women with disabilities, this is a perfect solution to organize and keep all the cords and chargers together.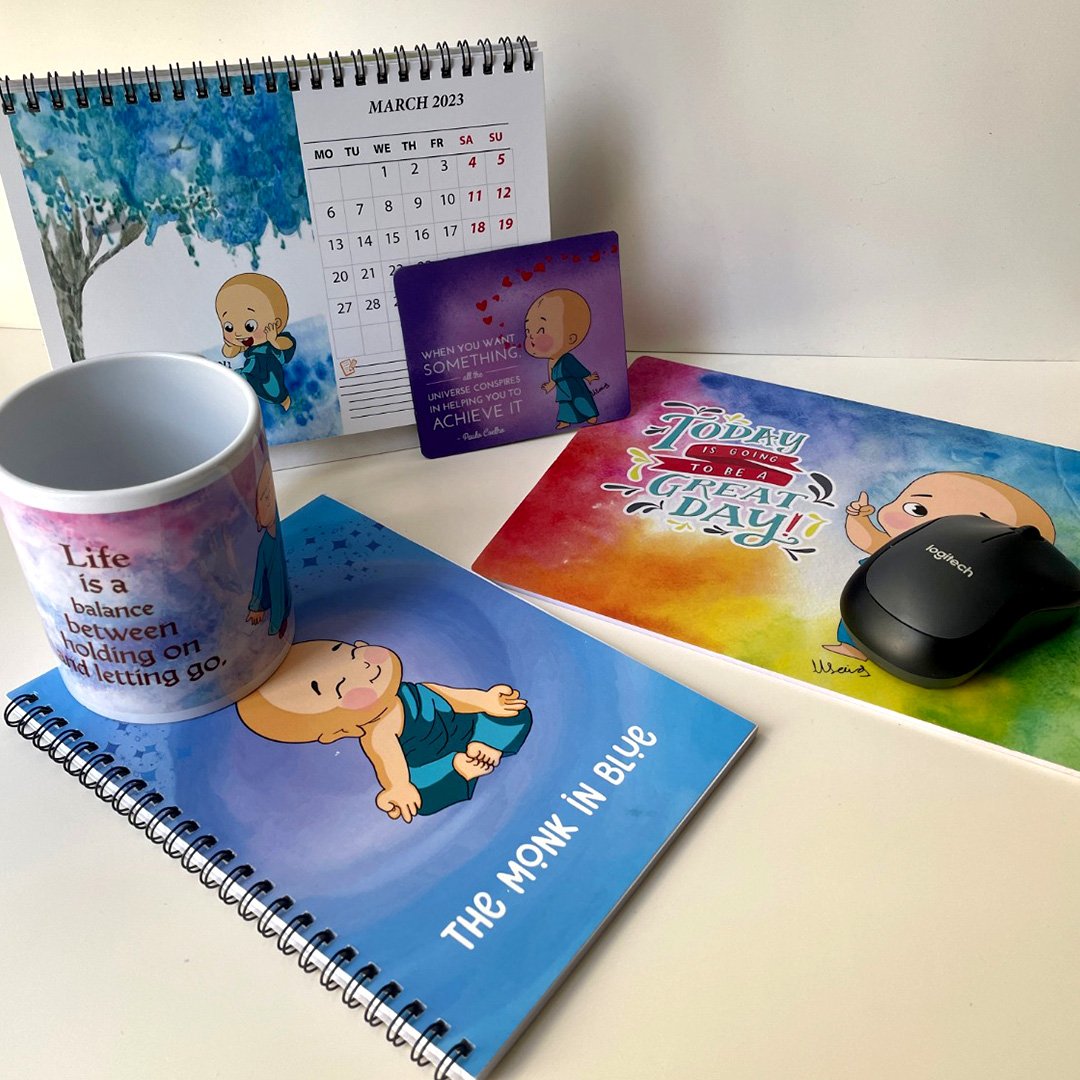 Desk Essentials
'Monk in Blue' is developed by a young entrepreneur on the autism spectrum. This hot seller is a perfect gift set for employee on-boarding.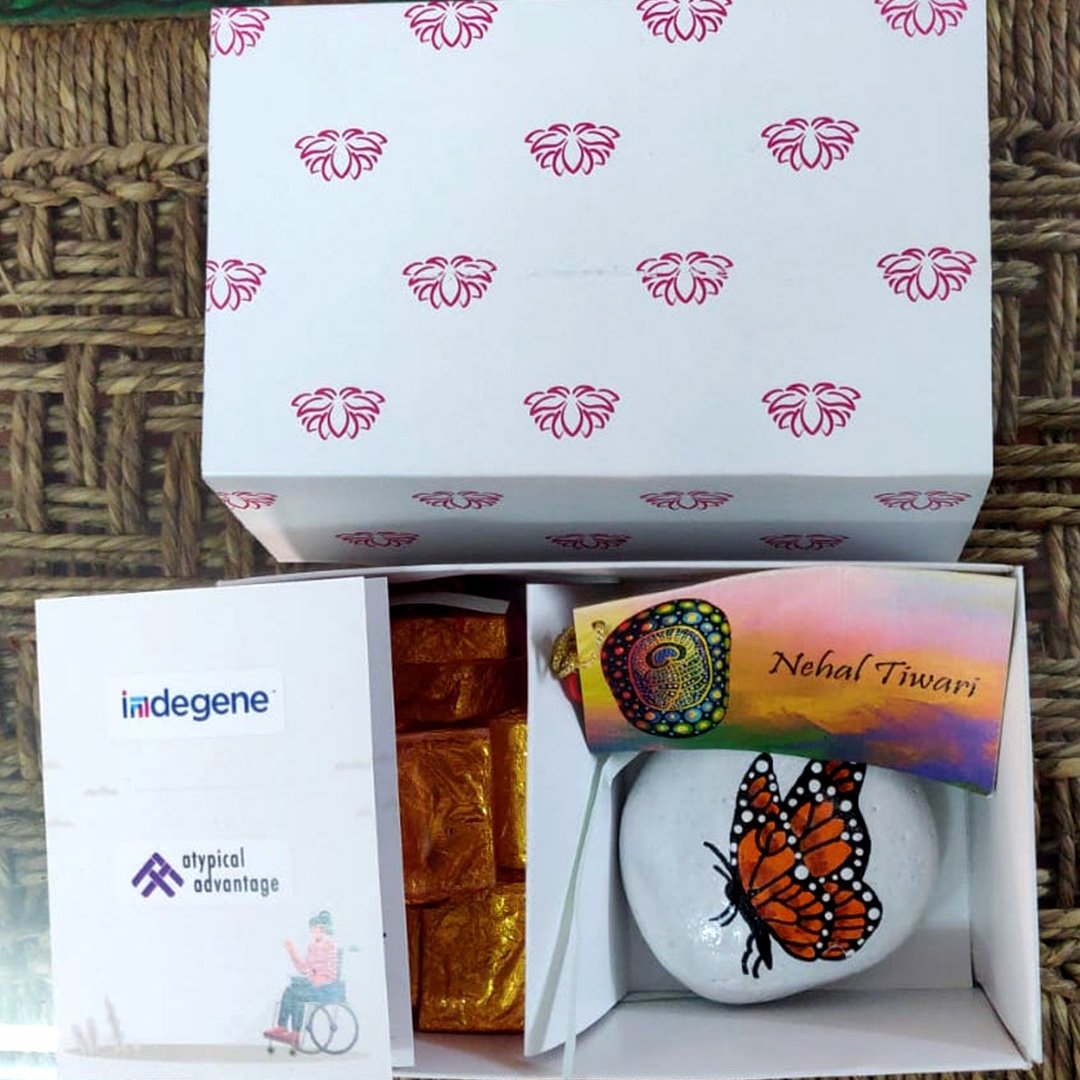 Customised Hamper Curation
Curating hampers to suit the occasion and budget, here's a hamper created to welcome board members to a newly found committee. A stone painting, chocolates and a brand card in a beautiful gift box made this a one-of-a-kind gift.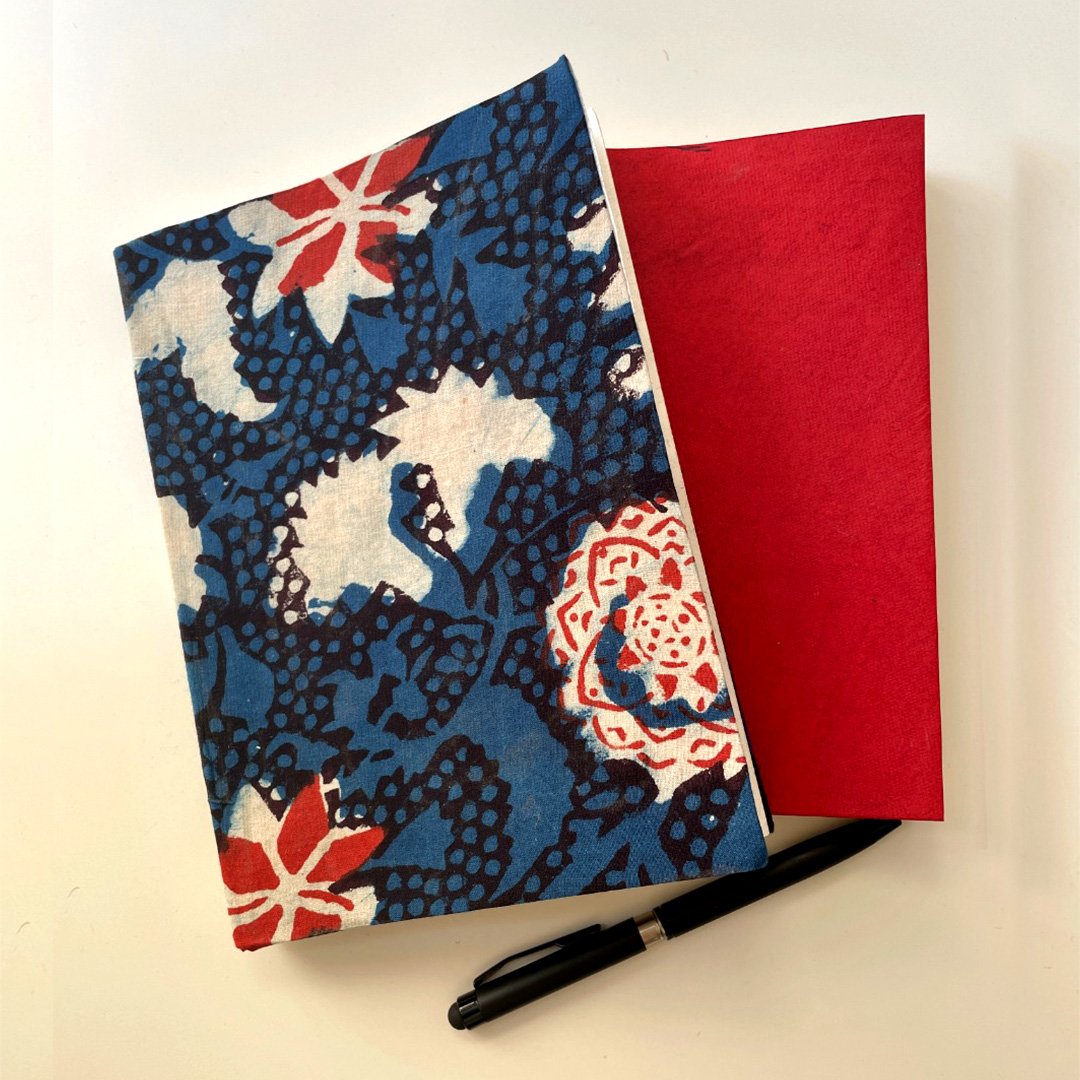 Notebooks
Eco-friendly notebooks hand bound in beautiful printed fabrics and hand made papers. Customise your stationery with us!
Aesthetic, Original & Handmade
Why choose Atypical Gifting?
Wide Assortment & Budget Friendly
We curate products across price ranges that are both aesthetically pleasing and have utility.
Handmade by Artisans with Disabilities
Each of our products and experiences is by PwDs who earn a sustainable income through your purchase.
Design & Curation Support
Need gifting solutions but not sure what? We curate the perfect gifts as per your company values.
Global Shipping & Customisable Packaging
Our vision is to provide you with a seamless gifting and branding service. Logo printing, brand cards and gift boxes can be customised to suit your needs.
Social Media Shout-Out
To show our love and appreciation, we give you a shout-out in our stories on various social media platforms.
Increase Your Inclusivity
Our custom maker story cards and with gift hampers guarantee that purchasing from us creates a positive social impact in your organisation.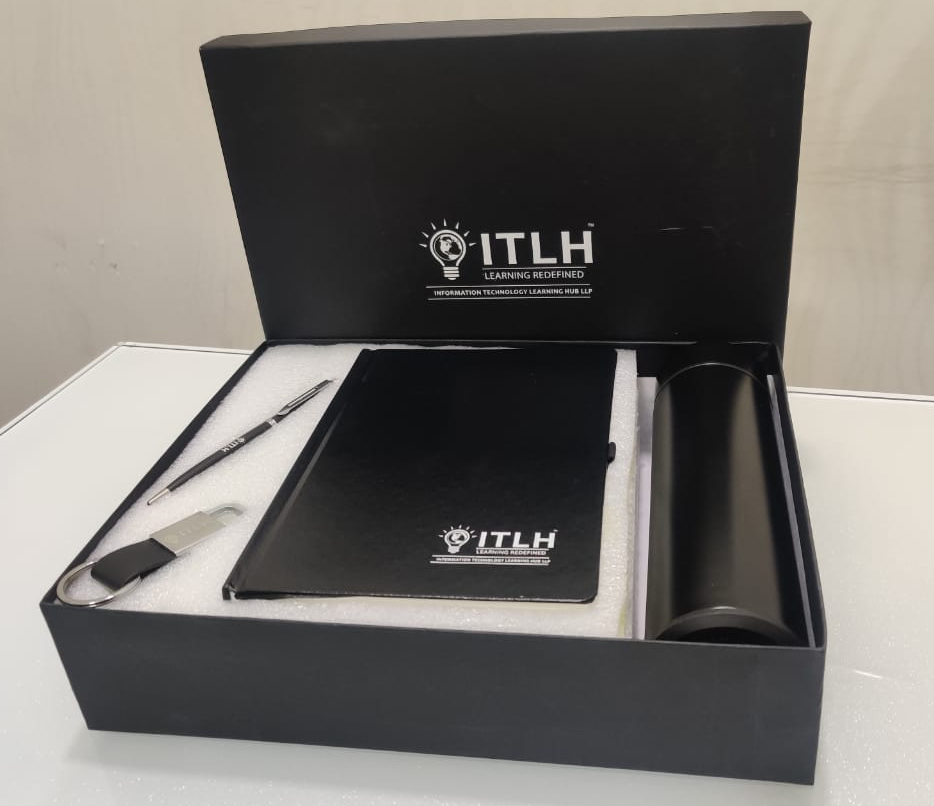 Customised Hampers
Whether it is for employee onboarding, farewells or annual functions, we create custom hampers tailored to your budget and branded with your company label.
This utility hamper, curated for newly onboarded team members, includes:
Temperature control stainless steel water bottle
Notebook
A pen
A keychain
What Our Clients & Collaborators Have To Say
It was a pleasure working with Atypical! The entire experience and execution was carried out without a hitch. The quality of work was as required and top notch. Definitely recommend and will be coming back for future requirements.
Thank you Atypical, our young colleagues just could not stop gushing about the experience and the recognition of the skills of artists with disabilities.
Product's quality was top-notch. I really appreciate the team for the quick turnaround on designs & delivery. I highly recommend AA for customised products.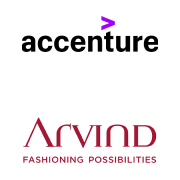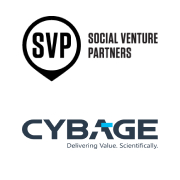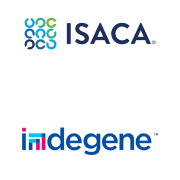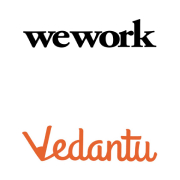 A festive hamper in the making
Vedantu, one of our happy gifting solutions clients, gifted all of its employees curated festive hampers. Watch how the artisans worked together and made each of the products by hand.
Hamper included:
Diyas

Quirky wooden fridge magnet cum bottle opener

Brand card with the maker's story
our blog post
5 Tips to The Choose Ultimate Corporate Gifts for Employees
Choose gifts from our assortments or curate your own DIY hamper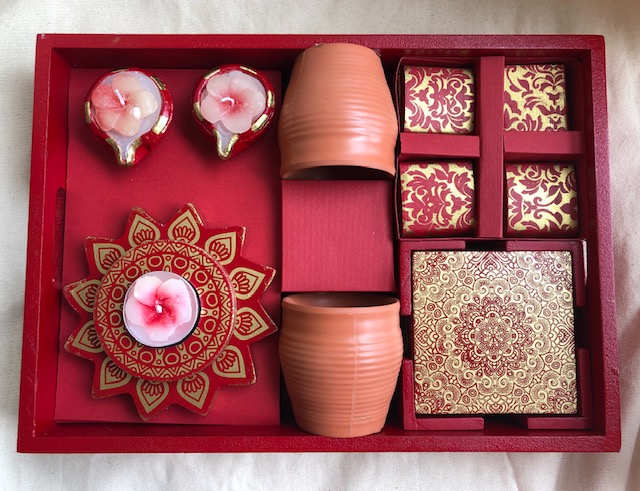 Get a free consultation or any queries answered
Frequently Asked Questions
How do I place a bulk order?

We would love to take you through our curation and suggest options best suited to the occasion, budget and needs.

You can get in touch with us by

emailing us at store@atypicaladvantage.in

or calling us at +91-9819901825

You could also leave your details and inquiry by filling the form above and we will get in touch with you.
How do I see all the products and options?

We have a wide variety of assortments to choose from. For this year's festive gifting you can view our catalogue above.

For more options and curation for other corporate events and occasions please get in touch with us through email (store@atypicaladvantage.in) , phone call (+91-9819901825) or by submitting your inquiry and details in the form above and we will get in touch with you.
Do you ship to multiple addresses?

At Atypical Gifting we strive to make the gifting process as seamless and stress-free for you as possible.

We have tied up with a trust and reliable logistics partner - Delhivery, to take care of all our shipment needs.

We ship to multiple locations and also have the option of shipping globally.
How much time does it take for the order to be ready?

We have been fortunate to work with some of the most creative, talented and enthusiastic entrepreneurs and NGOs.

We are always working towards delivering a good gifting experience to you and your employees. This comes with timely deliveries. Since, a lot of products are handmade by Persons with Disabilities, the lead times differ from each product.

During our conversations we will understand your timelines and suggest gift options that can be delivered on-time for a fulfilling experience for everybody involved.
What is your return/exchange policy?

We have quality control checks in place and strive to have each and every gift be a reflection of your company's ethos and our vision of benefitting PwDs across all sectors of society.

Typically we have a no exchange and returns policy. However, any damaged good or defective product will be reviewed on case to case basis.